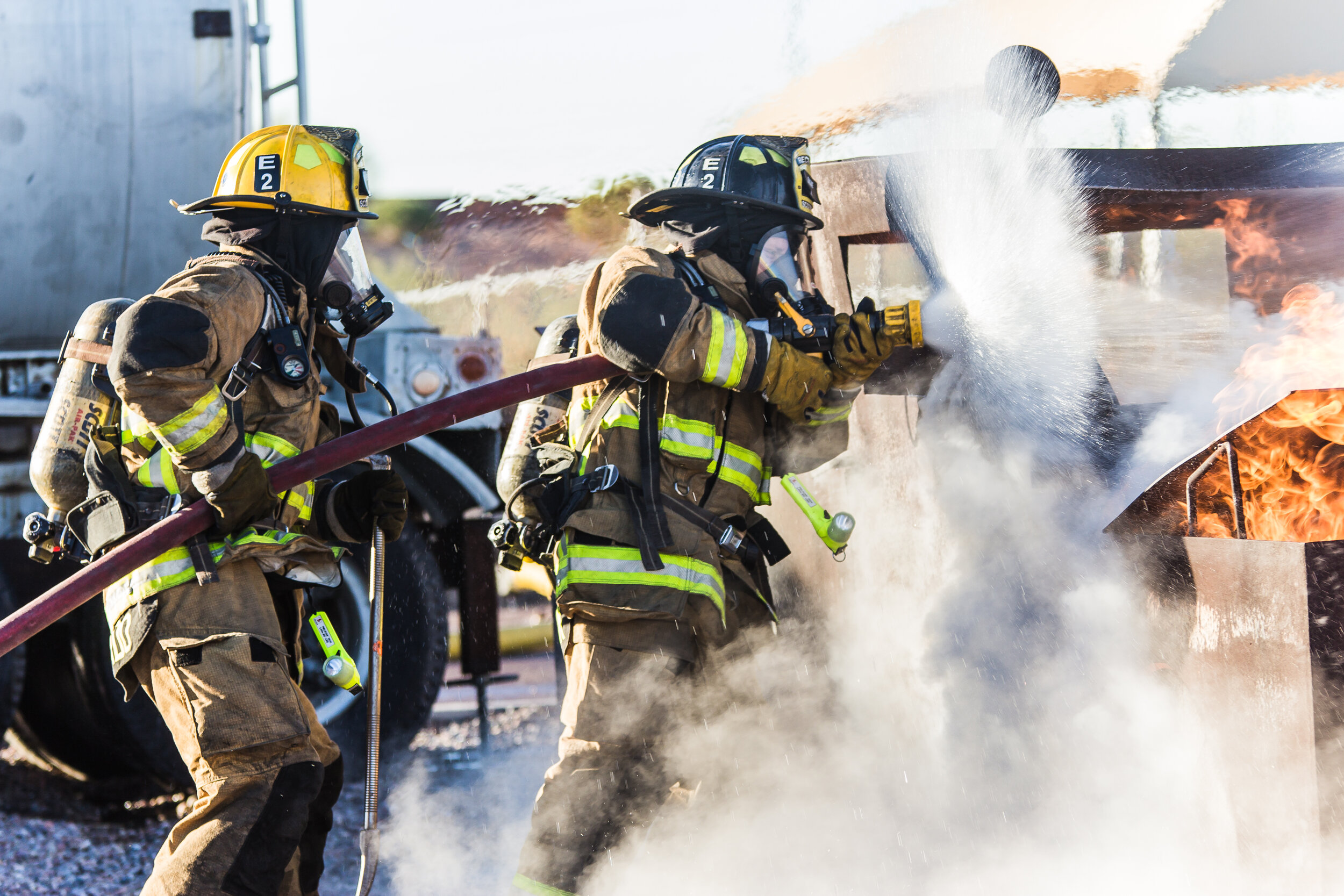 Our SAMSA/MCA approved on-site facility is operated by our partner company, STC-SA. It uses a modern fire training rig with gas fired cribs and synthetic non-toxic smoke to produce a very realistic, controllable, environmentally friendly and safe training environment.
All STCW courses facilitated by Get Onboard Superyacht Academy are instructed by the subject matter experts in their field. There are few better instructors in the field of fire-fighting than career served fire-fighters, so we use instructors who are very experienced in the maritime fire training sector.
The Course Outine includes:
Minimize the risk of fire and maintain a state of readiness to respond to
any emergency situations involving fire;

Fight and Extinguish Fires;• Control firefighting operations onboard a ship;

Organize and train fire parties;

Investigate and compile reports on incidents involving shipboard fires; and

Inspect and service fire-detection/suppression systems and firefighting equipment.
Marine Fire Fighting and Fire Prevention is one of the four modules included in the STCW basic training program. STCW stands for Standards of Training, Certification and Watchkeeping. The STCW'2010, previously referred to as STCW'95, forms part of the safety training and is a compulsory requirement for any seafarer in order to be eligible for employment at sea. The STCW 2010 has replaced STCW 95 and is the new code that all seafarers working on board commercial vessels must adhere to should they are want to work at sea.
If you are planning on joining the super yacht industry to look for a yacht job as a stewardess, deckhand, engineer or chef, you will need to complete this STCW course.
This super yacht training course runs every week in Cape Town and takes 11 days to complete. The course is made up of 4 modules as well as the Proficiency in Designated Security Duties. This is an entry level crew training course. These course can be completed individually and are valid for 5 years.