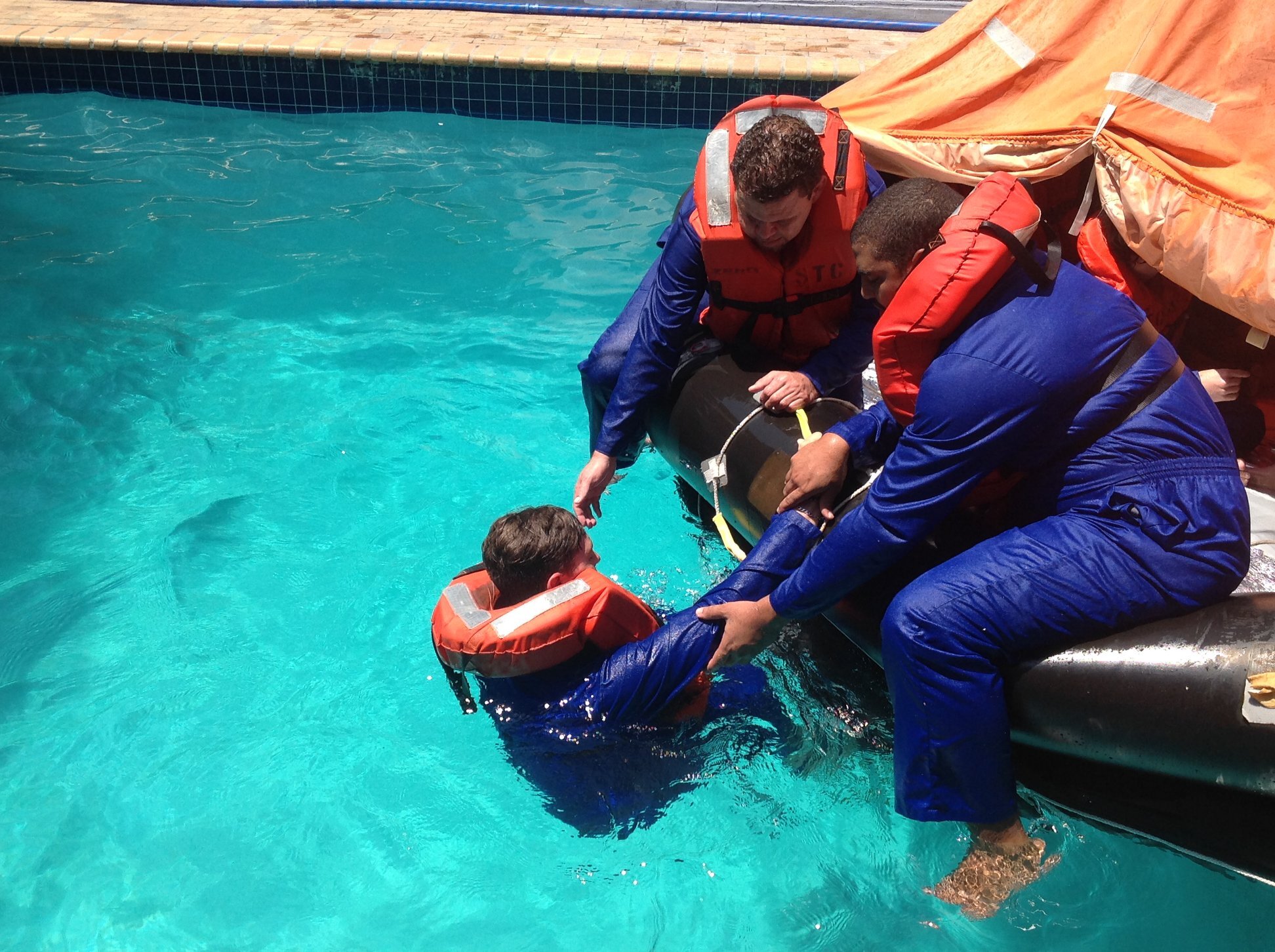 Personal Survival Technique
STCW Personal Survival Techniques is the name given to Sea Survival in the merchant navy and guides you in how to survive if you are involved in an incident at sea. We teach you the necessary skills to survive if you are ever unlucky enough to have to abandon ship with equal emphasis on both small vessels and larger ships.You will get the opportunity to wear a SOLAS approved survival suit and lifejacket to experience the equipment fitted to most merchant ships during the pool drills. The equipment that is provided in a liferaft is discussed and demonstrated in detail.During your course you will be instructed in how to stay afloat, board a liferaft and maintain the raft fit for use. We discuss different types of lifejackets and how to check them before use. You will see a liferaft capsized and witness or take part in the procedure to right it to enable it to be used effectively.
The course outline includes:
Safety and Survival

Emergency Situations

Evacuation

Survival Crafts and Rescue Boats

Personal Life Saving Appliances

Survival at Sea

Emergency Radio Equipment

Helicopter Operations

Apply first aid to survivors
PST is one of the four modules included in the STCW basic training program. STCW stands for Standards of Training, Certification and Watchkeeping. The STCW'2010, previously referred to as STCW'95, forms part of the safety training and is a compulsory requirement for any seafarer in order to be eligible for employment at sea. The STCW 2010 has replaced STCW 95 and is the new code that all seafarers working on board commercial vessels must adhere to should they are want to work at sea.
If you are planning on joining the super yacht industry to look for a yacht job as a stewardess, deckhand, engineer or chef, you will need to complete this STCW course.
This super yacht training course runs every week in Cape Town and takes 11 days to complete. The course is made up of 4 modules as well as the Proficiency in Designated Security Duties. This is an entry level crew training course. These course can be completed individually and are valid for 5 years.